You keep the
m safe.
We help them thrive.
Golden embeds evidence-based fitness and wellness throughout the week to bring structure, connection and vitality to every day.
WHAT WE DO
What is Golden?
Golden is the company senior living and homecare organizations turn to when they want to attract and retain clients as a result of a differentiated lifestyle experience. Our live, low cost and engaging fitness and wellness programming focuses on improving the mental, emotional and physical well-being of elders and their caregivers. With a wide variety of 100% reliable wellness classes, we achieve high user engagement while meeting the specific needs of each participant (MC, AL, IL). We use a personalized approach to support each organization enabling your activity directors to save save time and constantly improve the program's effectiveness. Golden also serves non-profits, individuals and families, as well as employers and employees.
What's Included in the Golden Years Program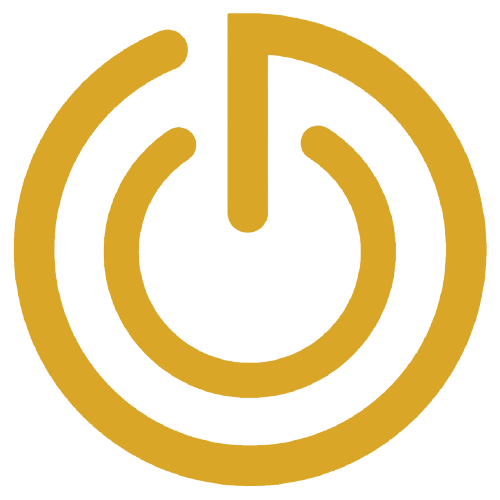 Experiential Classes
20-40 classes a week designed for older adults of all abilities as well as their caregivers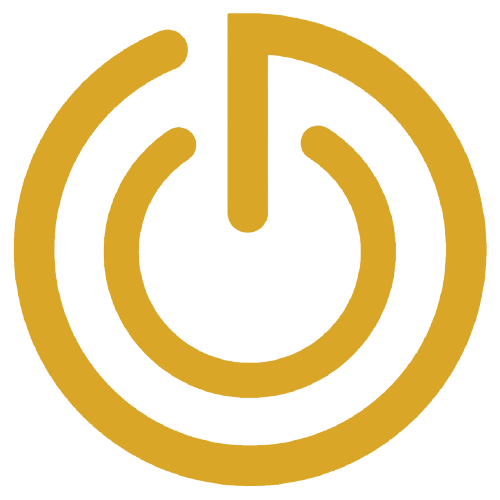 Educational Courses
Educational wellness-based masterclasses to support life-long learning and caregiver support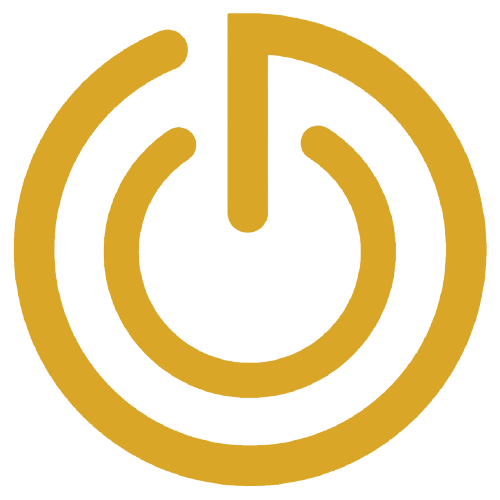 Wellness Tips & Reels
Weekly wellness tips to share with clients, prospective clients and families and an online library of pre-recorded classes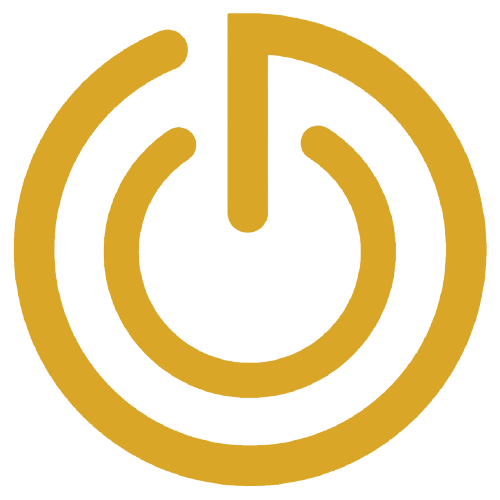 Marketing Materials
Flyers and calendars to boost engagement, highlight events and boost business development
All programming is offered virtually.
GOLDEN YEARS PROGRAM
Educational masterclasses
Our live, interactive and educational classes provide the science behind our wellness recommendations. These foundational classes give your community the knowledge they need to build life-long healthy routines. We offer over 30 courses on topics such as:
Build Your Own Self-Care Plan

The Science of Sleeping Well

Cultivating Resilience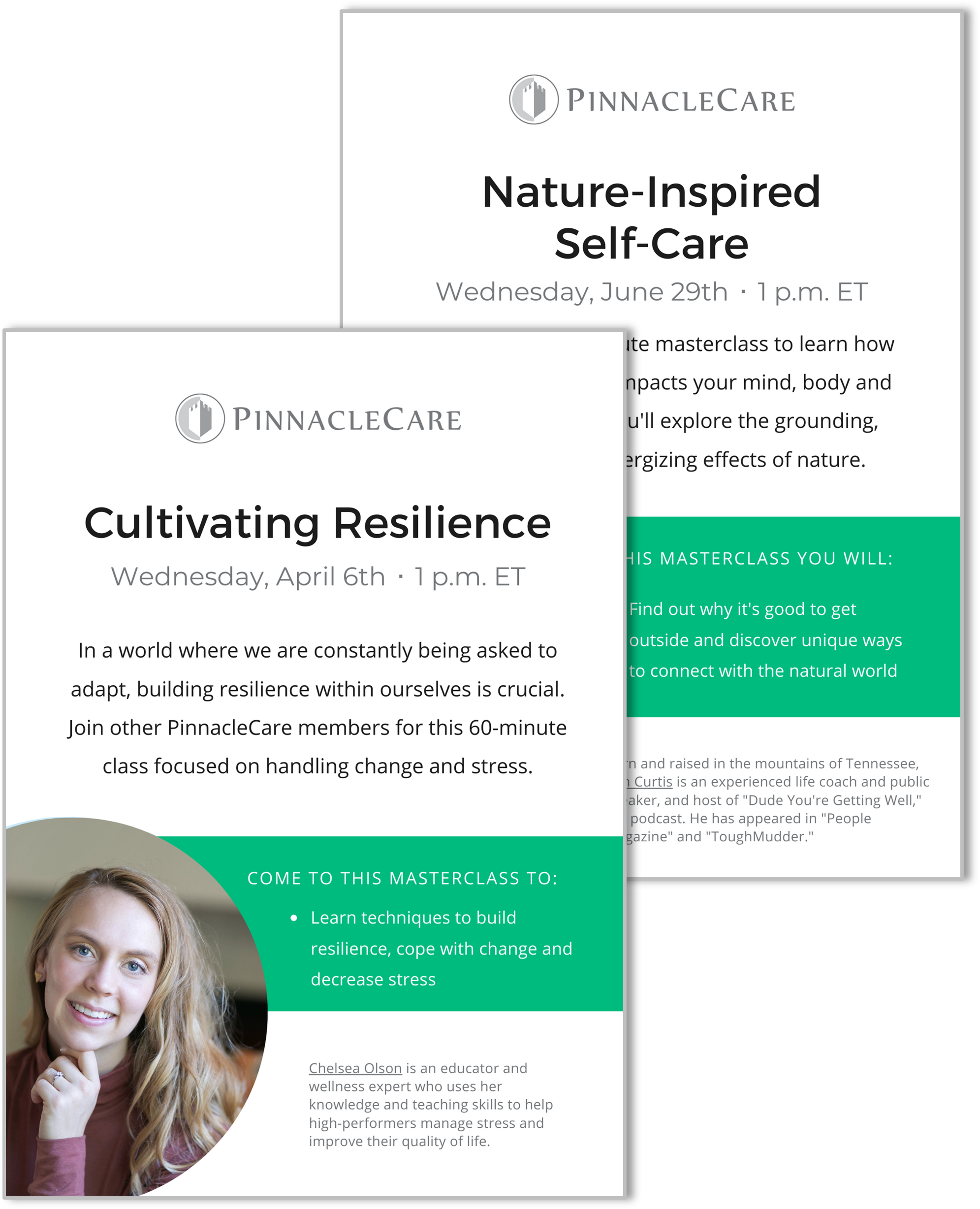 GOLDEN YEARS PROGRAM
Experiential practice sessions
Now that your community has learned the science behind self-care, it's time to put that knowledge into practice. Choose from over 20 classes both chair-based and standing:
Mat Pilates

Yoga for Tranquility

Chair Tai Chi


Seated Strengthen & Stretch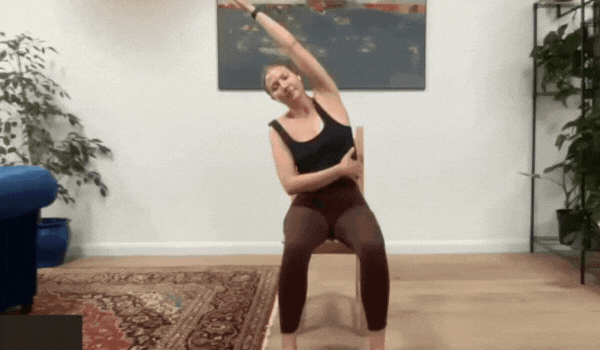 GOLDEN YEARS PROGRAM
Weekly Wellness Tips
Explore easy-to-read one-page summaries that distill the latest wellness research into actionable advice. Topics are based on our Four Pillars of Wellness: Movement, Stillness, Nourishment and Connection.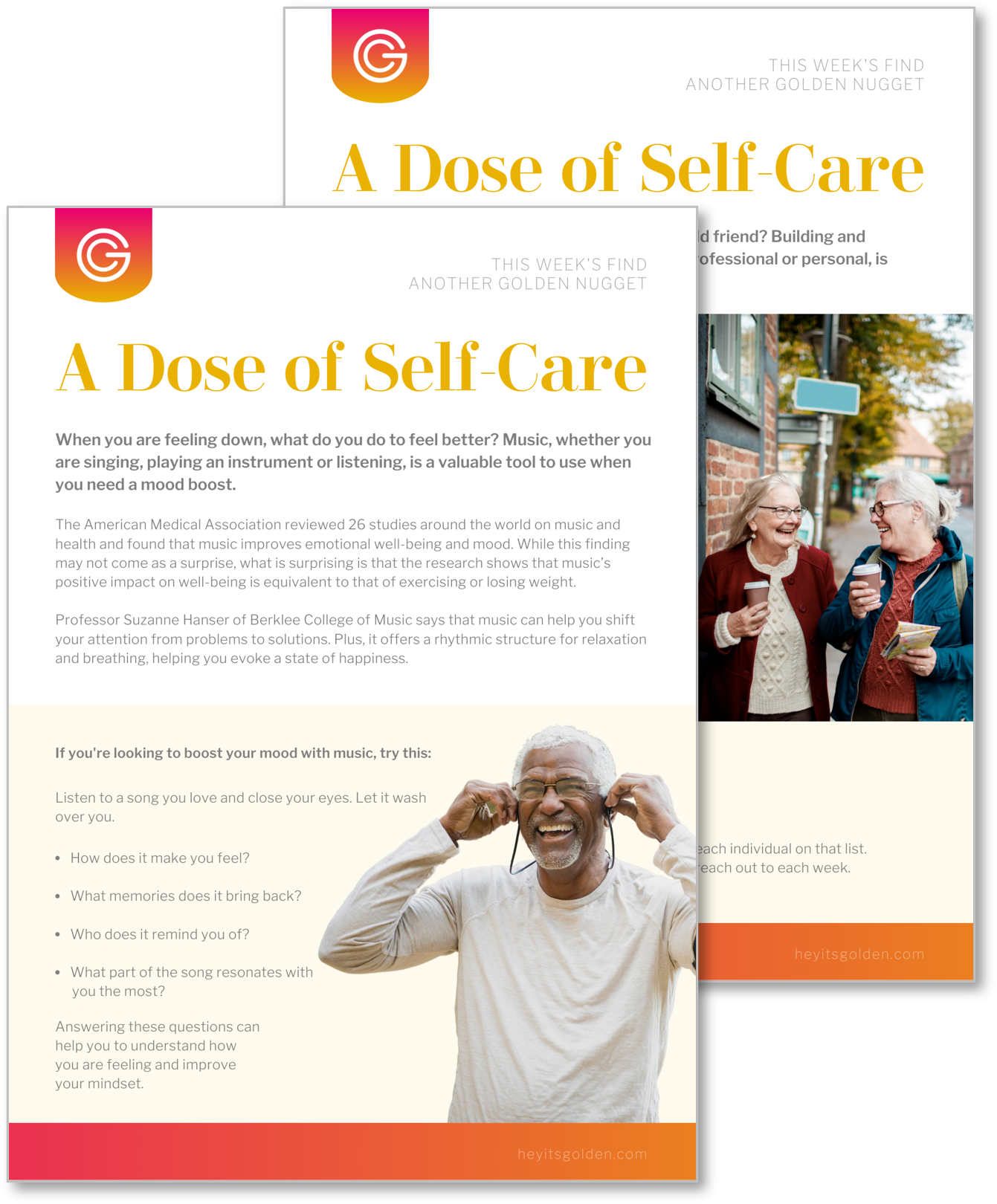 GOLDEN YEARS PROGRAM
Golden Reels
A library of on-demand movement classes designed for older adults and caregivers. These classes are suitable for all ability levels.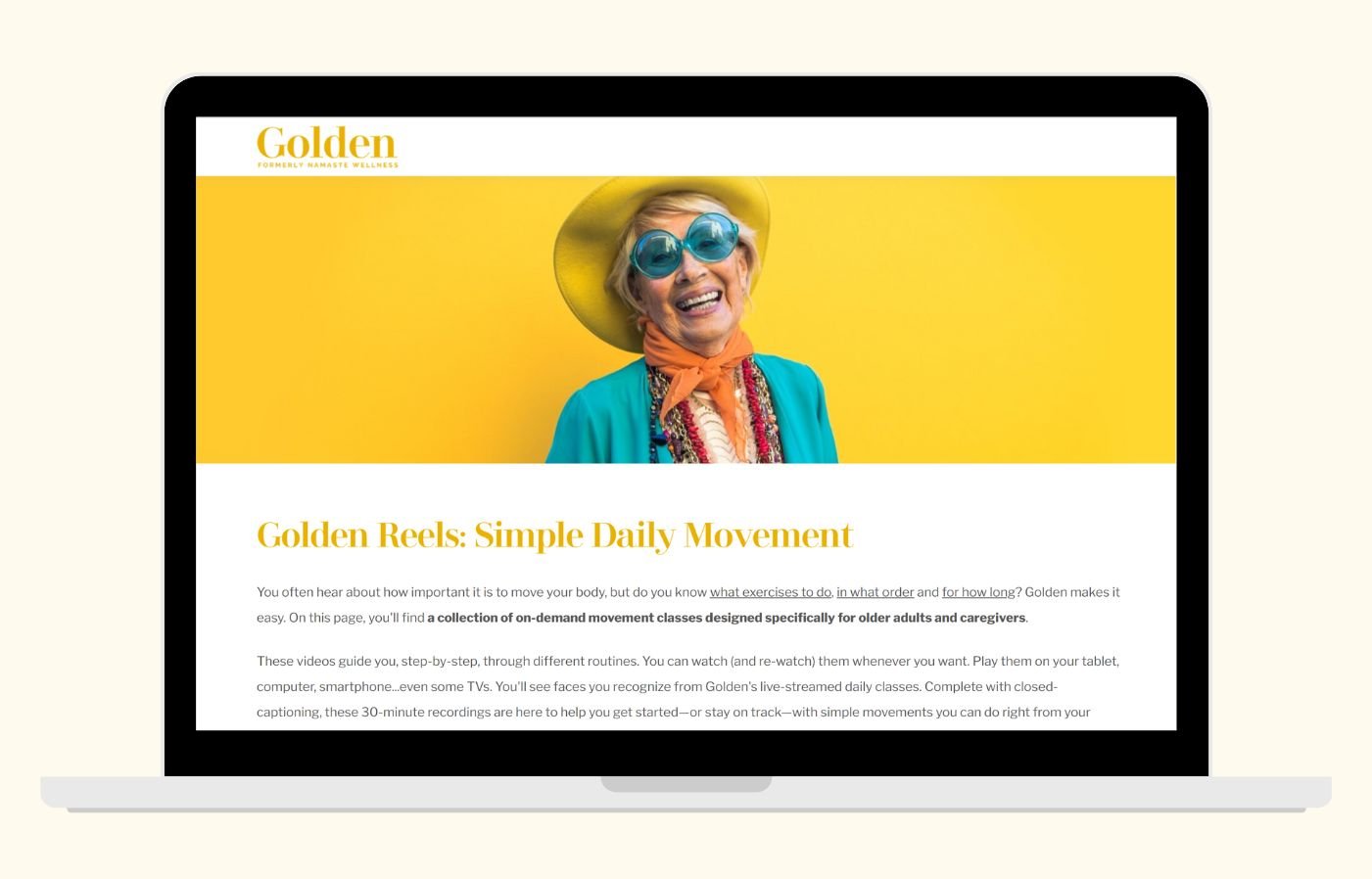 TRUSTED BY ORGANIZATIONS LIKE
TALK TO GOLDEN
Ready to start your Golden Years Program?
Schedule a call with a Golden program designer to discuss what wellness offerings make the most sense for your organization. We work with communities—and budgets—large and small and we are excited to learn how we can best support your community.
Who teaches your classes?
With over 20 years in business, Golden has a large network of wellness professionals all over world. Our esteemed instructors have been featured in magazines like People, ToughMudder, Shape and more.
Is there anything you offer on-demand?
Yes, we offer a library of pre-recorded videos on topics like chair yoga, Tai Chi and Pilates.
Are our classes private?
Yes they are. To ensure your privacy, your live group classes are hosted in a webinar format.
Can family members take a class?
Of course, we know your support system includes your family too. That's why we encourage your family to join!
Are any classes chair-based?
Yes, we offer at least one fitness class each day that is chair-based. Our teachers are equipped to meet the needs of the class.
Do you offer one-on-one services?
Yes we do! We offer private, one-on-one sessions in personal training, yoga, meditation, Pilates, breathwork and more. Our teachers cater to the needs of each individual. See our menu of services.
Be in touch
If you're interested in receiving more information about Golden's wellness programming, submit your name and email and you'll hear from us soon!